Preface
theses are the main Questions: how to do SEO? How does SEO work? Search engines are constantly evolving over time. Annually new methods introduced as SEO requirements, and other methods become up-to-date with Google updates.
In the meantime, SEO Used as a tool to combat search engines, by SEO experts and webmasters. They know that SEO can get more traffic and higher rankings in search results.
But what is the truth of this story? How exactly does SEO work?
In this article, we will comment on today's SEO and give you a list of rules related to search engines. We will also explain our understanding of how SEO works and why it is necessary to use a combination of SEO tactics to succeed and how to do SEO?.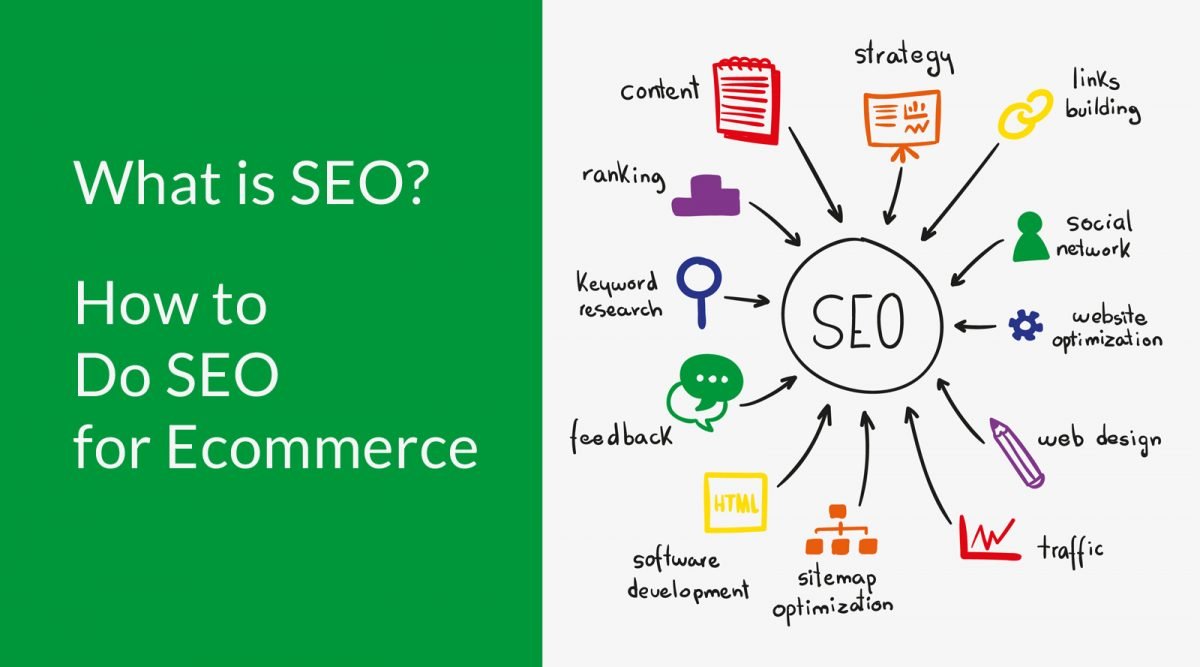 Today's Seo Perspective
Before we go into the details of SEO, we will first give you a broader perspective of SEO that is now visible.
If you search for a service or product name on Google right now, you might get a few ads and parts from Google. Sometimes these types of items are so large that you have to navigate half the page to get natural search results. We may still get a few ads even after the search results are complete.
Although Google still shows natural results, it is designed to get users to pay attention to ads and other content. These extra sections have caused the amount of CTR Natural results will decline in 2015.
However, the increase in the number of online businesses in the last few years has made competition in SEO much hotter. Websites have no choice but to stay in search results by investing in SEO.
Of course, these days many users are aware of the advertising of Google's promotional items and so users do not click on them. Google's advertising costs are also high in countries like Iran, and return on investment is negative for many businesses.
Basic rules on how SEO works
Below we introduce you to SEO laws that are currently working and you can use them to promote SEO  Pay yourself.
Linking (Backlink)
Links from ancient times are the only important SEO factors and sites have been ranked on Google. The higher the quality of backlinks to a site, the more likely they are to get better results.
In short, backlinks are still important and investing in them should be a part of your SEO activity.
Relevant and optimized content
The relationship between the content and the link is like the chicken-egg relationship. To have a backlink you need to have content on the website. At the same time, the content of the site also needs a backlink to increase the ranking in the search results.
Finally, we will come to the fact that links and content are the backbones of SEO. If you want to rank a Google for your site content, you will definitely need to get backlinks from related websites.
Note the following in writing the content:
It is important to have keywords in the content of the content. Keywords are currently one of Google's most important parameters for linking user search and content. Nowadays, instead of scanning the content and counting the number of keywords used, Google is now analyzing it as well as the sub-keywords that interest it.
Page title, meta-discrimination, tag ALT, tag H1, and URLs are still important.  Keywords Use it with related words in these sections.
Increase Google's trustworthiness and trust in your site. Google has straightforwardly stated in its guide that the amount of content required and ideal for the page depends on the subject and purpose of that page.
In short, you have to plan for content creation and create quality and optimized content. Make sure that the content generated is for the users to use and that gives the search engines a positive signal.
User experience
User experience They have an undeniable role in understanding your website from search engines. Unfortunately, the user experience is dependent on many factors and its evaluation is very complex.
Finding a vacuum from a user experience point of view is a very difficult challenge. Therefore, many even professional professionals avoid dealing with this issue.
So if you are looking for SEO based on the latest methods, you should pay close attention to the user experience. You can outsource the design and creation of different parts of the site, but you should also pay attention to the following:
Make sure the presence of the user and CTR are high and the bounce rate on the opposite side is low. Although these signals were once very powerful, Google today does not use them as a direct factor. However, optimizing the site does not hurt the user engagement and can even help indirectly.
Improve the site structure. The key point is that search engines can monitor your website well and users can easily find the pages they want.
Optimize website speed. Whatever your website platform, your website should eventually load in three to four seconds. Compressing images, optimizing code and site structure, and selecting the most appropriate server can help a lot.
From an expert UX Help track the customer's journey. Since SEO is moving towards user satisfaction, you need to be more careful about the user experience. In other words, your goal should be higher conversion rates and not more traffic.
In short, today's user experience optimization has become one of the fundamental parts of SEO. Focusing on users is likely to become even more important in the future, as Google is becoming smarter, with user satisfaction topping the search engine. In this regard, it is better to at least discuss the basics UX Be familiar with.
SEO Mobile
Because Google finally decided to use the mobile-first index to get sites ranked on all devices, then we need to optimize our website for this update.
Although Google's decision on this seems quite reasonable (currently more than half of Internet traffic  Crosses the mobile platform), optimizing the site in a way that works well on both mobile devices and desktops is by no means easy.
To get started, you need to redirect your website design to a responsive one, as Google has suggested. Also, the content on mobile and desktop devices should be the same and the loading speed should be high.
These words mean:
In short, you should focus on the mobile version of the site, otherwise, your website's rankings on mobile devices will drop sharply.
Voice Search
Although we do not believe that voice search will revolutionize SEO in the near future, users seem to love it. Group Research Northstar shows that 55 Percentage of American teens and 41 percent of American adults use voice search.
According to Google, over 20% of searches on mobile devices are audio According to the information outlined, it makes perfect sense to optimize our website for voice search.
In particular, you can follow the steps below:
Optimize content using users' natural language and answer their questions
Optimizing snippets
Build Frequently Asked Questions pages
In short, although voice search is not a necessity right now, the optimizations associated with this issue seem to make sense. Voice search optimization can help your website see more in search results.
 how to do SEO? Try and combine SEO techniques
Success in SEO is often the result of using the best SEO strategies and a little bit of trial and error. You can try the solutions outlined on the website and see the results.
Unfortunately, SEO laws are not formally incorporated anywhere, and these laws and tactics are constantly evolving. There is no specific formula for SEO. Only with trial and error can you figure out which method works for your site and which doesn't work.
The secret of SEO is very simple:
You have to learn how to mix and test different methods. Then analyze the results. Keep in mind that many of the things you do may be time-consuming, as Google is constantly changing its algorithms. Your competitors also play a key role in this.
In this process, you should continue to use positive tactics and stop doing things that have no benefit. Then practice and repeat.
Keep in mind that one-dimensional strategies may be able to rank your website very well in a short amount of time, but these methods are usually dangerous. Google is always looking for ways to deceive users into its algorithm.
Conclusion
SEO is an ever-evolving science, endless and multi-dimensional. Any query would like to find a formula for the best SEO site and that formula explains all the SEO rules for their site. If you don't know how to do SEO? the first must find the answer to how does work SEO?
SEO doesn't work that way. SEO is so complex that it doesn't fit into one format. SEO is constantly evolving the basic rules around it and its main tactic is to analyze the actions taken.
Remember to always keep track of competitors and get closer to success in SEO by inspiring them. SEO will continue to do this until the whole process is transferred to artificial intelligence, and so will it.