preface :
As in the first part of this paper, the full implications and advantages and disadvantages of SEO, SEA, and SMO are said, in the second part we try to explain the concept of the following formula:
SEM = SEO + SEA + SMO
By doing so, we try to achieve the goals of the SEM = SEO + SEA + SMO formula by presenting the appropriate strategy. Also, by providing a proper solution, we will determine the clear vision of digital marketing in the reader's mind.
In the contemporary era, the concept of a marketing foundation has changed dramatically, and the use of the SEM = SEO + SEA + SMO formula is highly required, and the use of items such as SEO or SEA, SMO alone has not worked. It should be done using appropriate strategies and The Miracle Formula SEM = SEO + SEA + SMO achieved the digital marketing goals.
Including this article and the previous part of this article,  SEM = SEO + SEA + SMO.
What is SEM?
SEM or Search Engine Marketing is defined by all actions and strategies that aim to generate visibility and traffic from search engines. Unlike what can be read or heard sometimes, the SEM is not equal to the SEA. This is a term that encompasses the fields of SEO, SMO, and paid search. It includes all the techniques for creating traffic from search engines.
SEM is the addition of SEA, SEO, and SMO!(SEM = SEO + SEA + SMO)
The SEM naturally integrates SEO and SEA. These two levers have in common that we will target intentions (expression of a need, a question, search for information …) where other levers of acquisition will rather be structured around profile ( sex, age, income …).
Anatomy of a Google results page
The SMO has not always been considered part of the SEM but as social networks are increasingly used as search engines for information, it is relevant to integrate this lever in Search Marketing.
On the other hand, the presence on social networks can have an impact on positioning in search engines through the creation of backlinks as we saw above.
Finally, the results pages sometimes offer spaces reserved for social media content such as the display of videos, mainly from Youtube, on Google or the display of a social feed on the Qwant search engine.
Twitter is also an information search engine
 How we can reach to search engine marketing (SEM)?
Search engine marketing revolves around one fairly simple concept: the keyword auction process. Search engine marketing is a pay-per-click (PPC) advertising platform, which means you pay to drive traffic to your website and/or landing pages, but advertising on Google or Bing isn't as simple as saying, "I want to pay X for every click."
Unfortunately, you're not the only business out there who wants clicks from people searching for what you're selling. To make sure that your ads are seen, you have to outbid the competition.
The keyword auction process is a lot like any other auction, except that Google and Bing care about more than just your money—they also take the relevance and quality of your ads into account.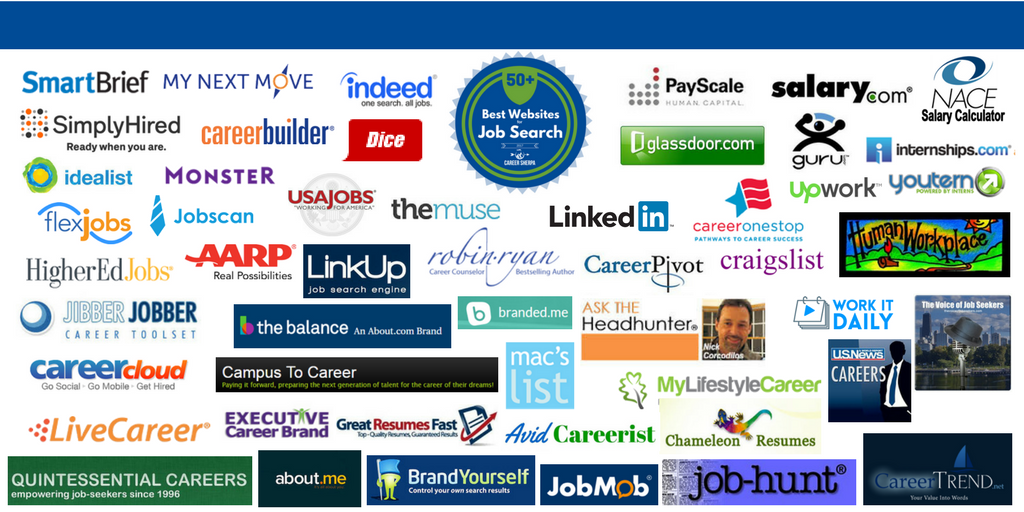 So, if you create high-quality ads, you can potentially pay less per click than the competition…and still, outrank them! (More on that in a bit).
Unlike display advertising, where you bid to have your ads displayed on various sites across the web, search engine marketers bid on specific keywords (like "sandwich delivery") in the hopes of having their ads show up when potential customers search for those keywords on Google or Bing.
Depending on the quality of their ads and their maximum bid, the search engine decides what order ads are displayed to users in and then it's up to your ad to catch a potential customer's eye and convince them to click.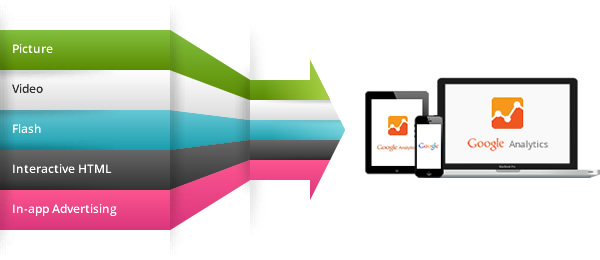 HOW TO IMPROVE YOUR DIGITAL MARKETING STRATEGY WITH SEM
Search engines can help you stay in front of online shoppers, but this will only be possible when the content that is provided to them is optimized to fully utilize natural and paid search.
Here are some of the strategies to ensure your SEM (SEM = SEO + SEA + SMO) program produces the best results.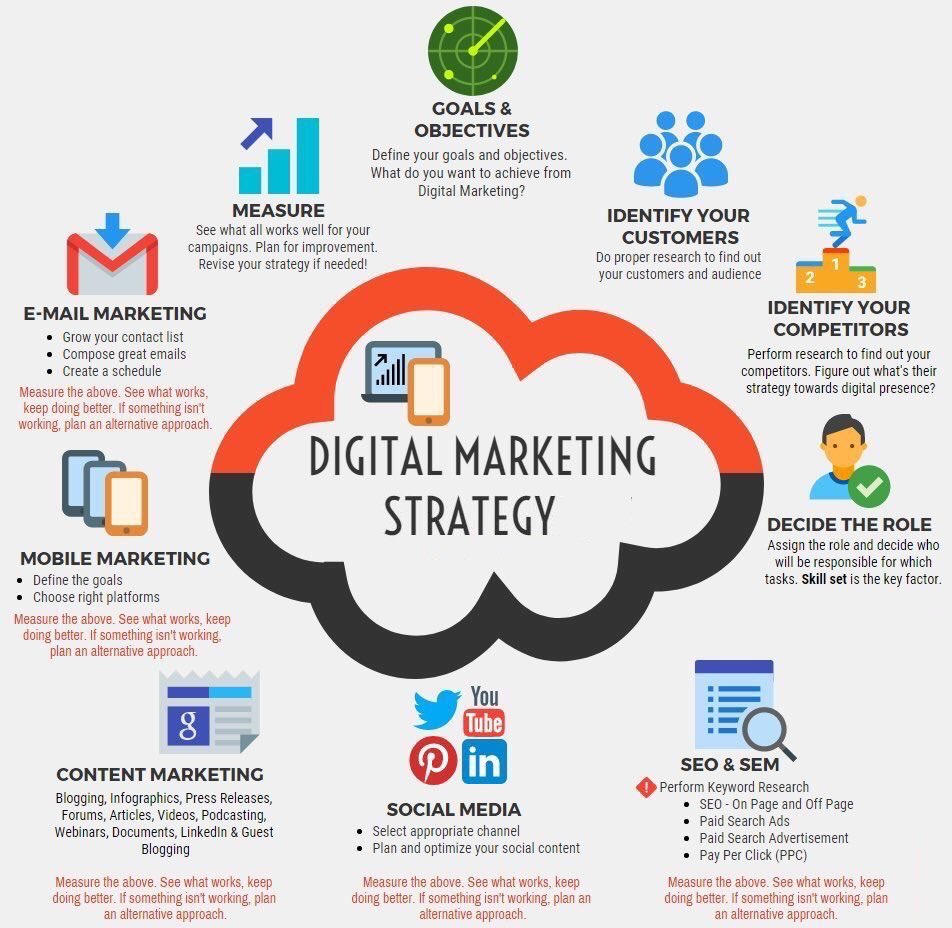 1. Index all Your Pages with the Major Search Engines
Index all your pages with MSN, Bing, and Google. Since Google typically handles most searches online, it's the average source of search engine traffic and orders.
Note that search engine tools have problems indexing a number of dynamically generated pages. In addition, the algorithms that allow web pages to rank high in natural search results are constantly changing. There is no guarantee that what worked a few months ago will do the same today. By using experienced digital marketers, you can easily solve these problems.
2. Choose the Right Search Engine Marketing Platform
Search engines usually have an advertising platform to help search engine marketing. Currently, Google Adwords (becoming Google Ads) is the most popular and most effective platform. Another popular platform is Bing Ads. Note that even though all SEM platforms use pay-per-click advertising (PPC), part of the PPC is not an SEM.
3. Don't Rush Your SEM Strategy
If you rush your SEM, you might not get the best results. It is a good idea to start with a few campaigns at the beginning of this journey. In some instances, running too many campaigns simultaneously might get you lost in the workings, leaving you with no or little time to evaluate your SEM strategy. Start with around three campaigns, analyze the outcome, and decide what next.
4. Higher Position Doesn't Always Imply High ROI
People who have already worked with SEM know they need to find the most used keywords and focus on them.
But to a certain extent, this can be disputed.
Some studies have shown that a high position can get a higher click rate (CRT), it is more expensive but does not always generate more conversions.
5. A/B Testing
Research marketers must always try to find a balance between qualified traffic (high conversion rate) and attractive ads (high clickthrough rate). They can do it with an A / B test.
A / B tests generate increased ROI and efficiency through advertising spend in a variety of ways, including reducing ad spend, increasing conversion value, and unlocking optimization opportunities on others' Pay channels.
6. Set Automated Rules
With automated roles, you can efficiently optimize your sponsored links strategy and save time. The problem is that the rules can quickly turn into a disaster. For example, you can set a rule to increase bids on keywords with low CPA, but keywords start to be large.
the best way to manage automated keywords is to define conflicting rules. In other words, define a rule indicating when to increase offers and an opposite rule indicating when bids must be reduced. But you must check the rules at least once a week until you can work with them.
7. The consistent course of announcements
Always make sure each of your ads brings the user to the correct landing page. The advertisement must correlate with the associated landing page message. If you show multiple ads with different messages on the same page, you may get a lower conversion rate by paying even for unwanted clicks.
Use all available tools to track, test, and refine your SEM strategy until you get the results you want.
Conclusion: choose your traffic acquisition levers well
In this digital age, businesses need an integrated marketing approach that leverages all-important marketing channels. Search engine marketing (SEM) is an important part of digital marketing.
The main goal of SEM is to put you in front of people who are looking for your products and services, and that also for all your competitors. To benefit from SEM, you need to do more than creating a website.
Search engines can help you stay in front of online shoppers, but this will only be possible when the content that is provided to them is optimized to fully utilize natural and paid search.
In reality, things are often more complex and the strategy will be organized according to the opportunities and resources available. You need fast results and have big budgets: the SEA will probably be favored. Your budget is limited but you can spend time there? You can turn first to SEO or SMO.
To increase your visibility on the web, you can also contact our SEO agency!