Preface
Topic Crawl Budget One of the critical aspects of SEO is that it is often underestimated, so we need Optimization method Crawl Budget For SEO. An SEO expert has to do a lot of things. In summary Crawl Budget It should be optimized.
In this article, you will find all the up-to-date information regarding the subject of the crawl budget. You will understand how the crawling process works and the factors that can affect it. And then you will learn what actions can be taken to improve the crawl efficiency of a website.
In this post you will learn that:
How to upgrade the Crawl Budget.
With the changes in concept, Crawl Budget Find out what has happened in recent years.
What is Crawl Budget?
This part is meant for the ones that probably mean it Crawl Budget Have forgotten it, we will make it a little brighter for them. we mean Crawl Budget How often or when Google monitors and bots  Spend on your website.
Crawl Budget is the number of pages Googlebot crawls and indexes on a website within a given timeframe.
This amount of website visits by Google's robots is always in the balance between Google's interest in monitoring the site more and not burdening the site server. The More Google Robots Visit the Website, the More Content Indexes Increase.
This way your efforts to improve site optimization will be much faster and this will affect your site rank. By definition, definitely Crawl Budget is considered one of the most significant concepts.
what is crawl rate
The crawl rate is the number of "parallel connections that Googlebot can use to crawl the site, as well as the amount of time it has to wait between fetches." And since the blog Webmaster Central says that "Googlebot is designed to be a good citizen of the world". Web, it must take into account the capabilities of your server, taking care not to overload bandwidth when crawling your website. Therefore, Google will adjust the analysis rate to the response of the server. the speed is slow, the lower the analysis rate.
what is Crawl demand
This factor determines which pages and how many pages should be visited in a single run. If Googlebot judges a URL large enough, it will place it higher in the calendar. According to Google, the importance of a URL is evaluated by:
URLs that are often shared and linked on the Internet will be considered more important and will have a greater chance of being crawled by Googlebot. As you can see, popularity is closely related to the authority of a page and PageRank.
In general, fresh content has a higher priority than pages that have not changed much over the years.
In fact, we have seen the importance of new content for Google and its direct influence on the exploration budget. One of our customers' websites was suffering from a bug that caused a massive increase in the number of URLs. It went from around 250,000 to more than 4.5 million in just one second. Shortly after, the massive appearance of new pages led to a considerable increase in the demand for exploration.
Why Is Crawl Budget Important for SEO?
The budget crawl is a term coined by the SEO industry to bring together a number of concepts and systems used by search engines when it comes to deciding how many pages to explore, and which ones. That's roughly the attention that search engines give to your site.
In short: if Google doesn't index a page, it's not going to rank for anything.

So if your number of pages exceed your site's crawl budget, you're going to have pages on your site that aren't indexed.
Why do search engines assign a budget crawl to sites?
Because their resources are not unlimited and their attention is scattered over millions of sites at the same time. They need a way to organize their efforts. Assigning a budget crawl to each site allows them to accomplish that.
Crawl Rate Limit
The crawl rate limit is a bit different than the crawl budget. It defines how many simultaneous connections the Googlebot uses to crawl a site and the time it will wait before fetching another page.
Remember, Google is all about user experience. The reason that its bot uses a crawl rate limit is to prevent a site from being overrun by automated agents to such an extent that human users have trouble loading the site on their browsers.
Here are some factors that affect the rate of analysis:
Website Speed
If a site responds quickly to Googlebot, Google will increase the crawl rate. On the other hand, Google will reduce the rate of analysis of websites performing poorly.
Search Console Definition
Webmasters can also set the crawl limit in Search Console. Although they can not increase the scan rate, they can decrease it if they think Google is doing too much analysis on their server.
Keep in mind that if a proper scan rate can speed up page indexing, a higher scan rate is not a ranking factor.
Why Optimize Crawl Budget Are you neglected?
To answer this question you need to take a look at the official Google Blog post. Google has simply explained the issue Crawl Or monitoring is not one of the ranking factors. So it is quite natural that SEO professionals are thinking of Crawl Budget Neglect.
For many of us, the lack of impact on the ranking means that the story is unimportant. We generally disagree with this. It is interesting to know below the same comment from Google Comments blog Gary Illyes There's that management Crawl Budget Shows something important.
If your website is medium-sized, don't worry too much Crawl Budget Be. But as we often know, SEO is not a game that can achieve great results by changing one factor. SEO It is a set of small processes and continuous changes that results in monitoring many parameters.
The SEO expert's job is to manage even the smallest parameters. Although the Crawl Budget Not just ranking factors, one that is directly related to the health of the website. In fact ensure the absence of a negative factor on the website that is on Crawl Budget Influenced, very necessary.
How to optimize Crawl Budget Pay?
In this regard, there are common challenges that have affected many websites negatively. Continue to explore tips on optimization Crawl Budget has paid.
1- Ability to monitor the most important site pages in the file robots.txt
This is the most natural and most important step in the optimization Crawl Budget. file management robots.txt It can be done manually or by an SEO site review tool. You usually get a better response using the tools.
You can file using these tools  robots.txt Test it and in a few seconds report on whether or not different parts of the site are accessible or not. Then the corrected file robots.txt Download and upload to the web site instead of the original file.
Clearly no one can do this with precision. Generally, on large websites, it is best to use tools specific to this.
2-Pay attention to the redirects
This is one of the issues that affect the health of the website. Ideally, the redirects defined on the website should not have a chain of redirects. It is virtually impossible to identify all such redirects on large websites without the use of tools.
With a large chain of redirects, it is possible that Google's robots will stop following them and thus not index the final page. One or two redirects will not harm the website, but being aware of this can prevent major disasters.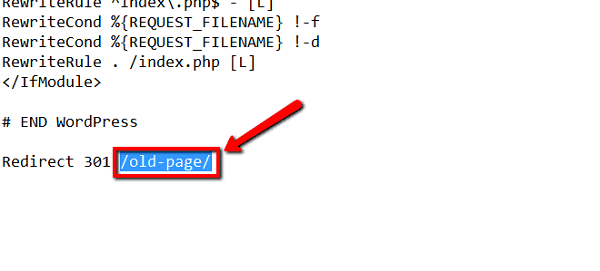 3-  using HTML As much as possible
Google has in recent years become more powerful in JavaScript processing as well as Flash Indexing and XML Has earned. But many search engines still lack this power. So it's best to get out as much as possible HTML Use to provide content. Such a no punter in Crawl The website will not face problems.
4-Fix Errors HTTP
Technically, pages 404 and 410 are wasted Crawl Budget To be. Even worse, they can negatively impact the user experience. So Fix Errors 4xx And 5xx One result is win-win.
In these situations, we suggest using a tool. There is good premium software for finding these pages. Using Google's search console can also help to detect such errors.
5- Check the parameters URL
Always be aware that individual ULSs are viewed as separate pages by viewers and that many unnecessary ULSs prevent them from being used properly. Crawl Budget To be.
Google notification of parameters URL One result is a win-win and optimization Crawl Budget And also eliminates your concern about duplicate content issues. So be careful with the settings URL Parameters Don't forget the Google search console.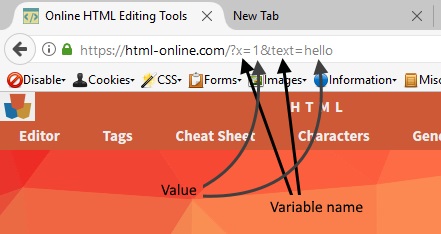 6-Site Map Update
Site Map Optimization In many ways it has an impact on website SEO. With a site map  Well, search engine robots can easily find out all the internal links of the website.
Be sure to include only Canonical ULSs in the site map. Also, insert site map address in file robots.txt Don't forget too.
7- Pay attention to the tags hreflang On multilingual sites
Using tags hreflang You can submit different language versions of the site directly to Google. Using code:
<link rel = "alternate" hreflang = " lang_code " href = "/ url_of_page " />
in part head Web site and refer to page language in lang_code You can implement this.
Using elements
< loc >
for each URL You can refer to multiple language versions of the page:
Conclusion
Topic Crawl Budget One of the critical aspects of SEO is that it is often underestimated, so we need Optimization method Crawl Budget For SEO. An SEO expert has to do a lot of things. If you ever doubted whether that was the case Crawl Budget Whether it's important on the website or not, with these descriptions you surely know the answer to that question. Question Crawl Budget It should be taken seriously by any SEO expert.
According to the tips( Optimization method Crawl Budget For SEO), you can Crawl Budget Optimize and improve your website's SEO performance.
with Optimization, method Crawl Budget For SEO, There are still things that are super heavy-duty and others' importance has changed dramatically to a point of not being relevant at all. You still need to pay attention to what I call the "usual suspects" of website health.