Preface: The reasons for the decline in Google's site rank
Every business wants to have more sales and higher revenue. In today's online environment, the only way to succeed is to rank(site rank) higher on Google and gain more traffic.so it's important to find out search rankings drop reasons on search results.
Since Google is the largest source of traffic for sites, it is important to get high rankings. Your website should be designed in a way that leads to more users buying.
If your website ranks better, you get more traffic from search engines. But if you get a decline in Google's site rankings, you will surely lose a lot of traffic and revenue.
In this article, we will discuss the most important reasons for lowering the site's ranking on Google. The ability to identify influential factors in site rankings can help you find them and get them back to their original position after these problems are resolved.
1. Wrong keywords
If your website has been around for years, your site's keywords may have changed over time and become obsolete.
Notice your behavior in searches. Haven't you come up with a generic keyword search afterward and then started searching for answers to your questions in the form of a longer phrase search?
Many people will look for different states of a question and still be unable to find an answer or solution to their problem. Here they are probably trying to ask their question in a more conversational way.
Search engines have noticed this phenomenon in recent years. Instead of relying on just a few keywords, you can use a more interactive phrase in your site's content sentences.
Look at the keywords of the pages. If you are still using generic and outdated keywords, you are likely to lose rank. It is advisable to revise and update your site's keyword strategy.
2. Reduce backlinks
One reason for the decline in site rank is the loss of backlinks. Check your website with one of the backlink checking tools like Majestic or Ahref.
If you find that the number of backlinks to your site has declined sharply in recent days, this could be a reason for your site to drop. Other things to consider in these situations are:
Is Backlink Reduction Widely?

Were there any missing backlinks for pages that were already down?
If the backlinks of the site have been reduced, you should first identify them and find out why they were lost. You can then replace them.
Each link should be evaluated individually to reach the following steps:
If your backlinks were of poor quality, don't worry.

 

Because such backlinks are of no use to the site.

Sometimes backlinks are lost due to site updates.

 

In such circumstances, you can ask the webmaster to return it.
To avoid the negative impact of backlinks, it is best to always monitor the backlinks of your site and use backlink monitoring software. This way you can replace backlinks before losing rank.
3. Invalid redirects
If you have changed the layout of your website or made changes to your site structure, you need to use the correct 301 redirects. Otherwise, you will face a sharp drop in rank.
After doing the 301 redirects, you should also make sure to update the site maps, canonical tags, and internal links. Redirect 301 is the change of address of a page. This type of redirect alerts search engines that one or more pages have been permanently moved to another page. This will also redirect users to the new page.
If this is done correctly, you will not lose site rank. Otherwise, Google may be penalized for creating duplicate content on your site. Because Google indexes both the old and new versions without a redirect command.
4. Manual Actions
One of the factors that drastically reduced the site's ranking as Google's fine. Manual actions are those done by Google employees and are not the result of updating algorithms.
If your website has prior traffic to other search engines like Bing and Yahoo, it indicates that you are likely to be penalized by Google. Regardless of whether Google's penalties are manual or automatic, you should try to fix the problem.
The first step in this direction is to check out Google's announcements on Google Search Console. Look for a warning message in the message menu and the Manual Actions section. If a Google employee discovers that your website does not comply with Google's laws, it will penalize your site and notify you. You will also be given suggestions and information on how to fix the problem.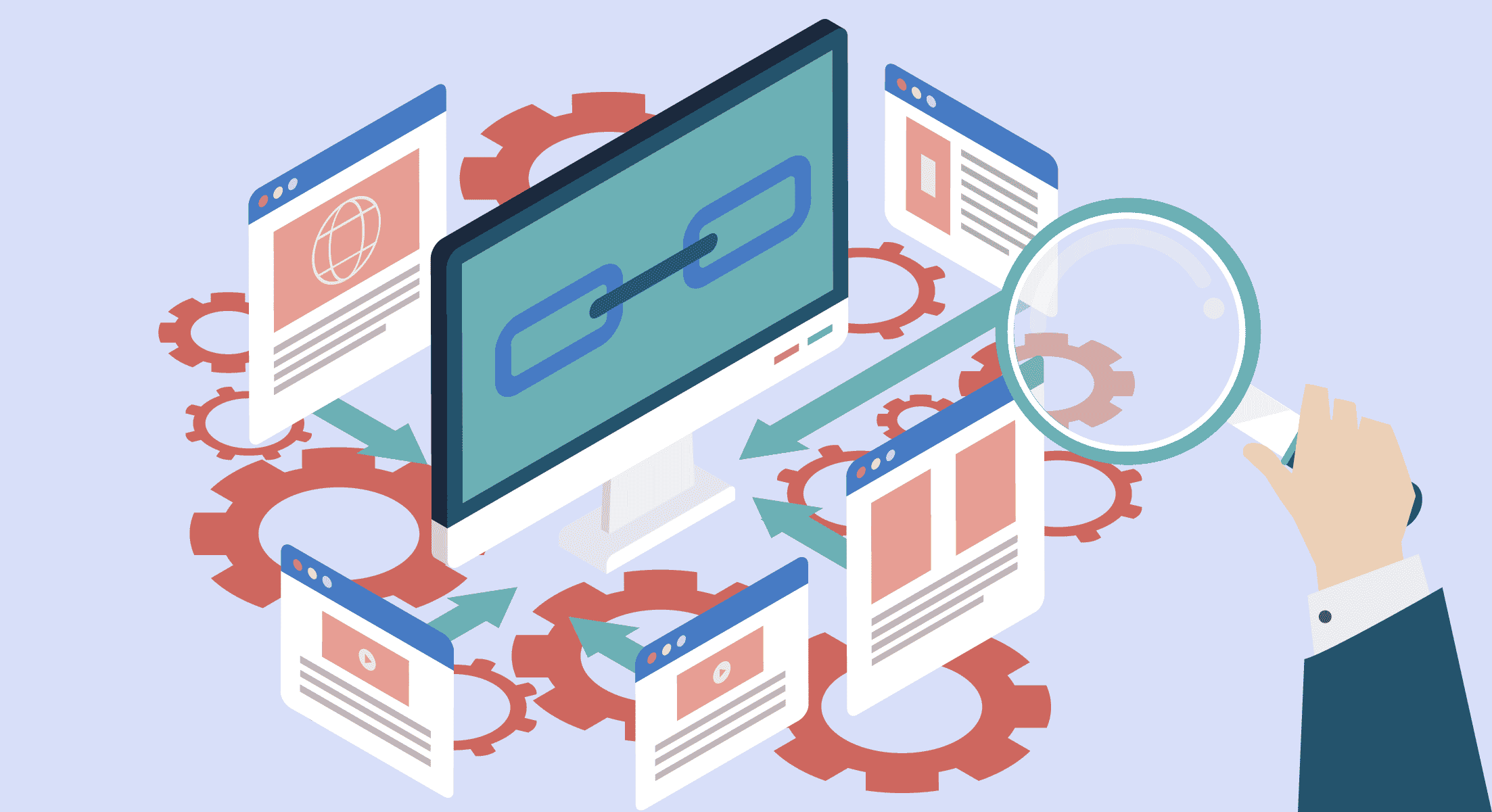 5. Algorithm changes
Google has always been looking for ways to improve the performance and quality of search results by changing its algorithm. Many sites have been hit by these changes and have suffered a lot of losses due to lower rankings.
To avoid damaging your Google updates, always use a variety of marketing techniques and keep up to date with these changes.
6. Natural changes in Google
Sometimes your website's rankings in search engines may not be directly related to your site. Google often makes changes to the search results based on users' behavior.
For example, if the search for a phrase suddenly increased, Google would probably put newer content at the top of the results and push the old pages down. If your site pages are thus redirected to the second page of search results, you will see a decline.
7. Location differences
Your site rank will vary depending on the location of the searcher. Understanding the site's rankings needs to be searched in different locations. For example, if your site is looking for a keyword, especially in the top 30 search results, it will not get the same ranking in 67% of other sites.
Have you ever noticed that searching for different people in even one place leads to slightly different search results? After logging in to your Google Account in the browser, search for a phrase and then log out of your account and try the same phrase again. You will probably see different results.
The reason is that Google takes notice of previous sites you've visited while searching, and considers your location and even your device when searching.
8. More competitors
You may have done the right thing on the site, but you may still experience a decline in site rank and traffic. One of the reasons for this is the better performance of your competitors.
Keep track of site competitors and pay attention to their social networking, linking and content marketing activities. You can view competitor site changes using tools like Wayback Machine or Versions.
Once you understand the reasons for your competitor's ranking, you can do the same thing with greater quality and quantity.
9. Speed ​​of site
The speed of the site affects the user experience in addition to affecting the site rank. The more time the site loads, the higher the bounce rate, as users are less likely to expect to see site content.
You can use Google's PageSpeed ​​Insights tool to check site speed. The tool has recently been modified to bring the data closer to the actual situation. Pages are grouped into fast, slow, and regular according to their loading time.
10. Server problems
If your website is experiencing server problems, it may be due to a malfunctioning cache or other similar issues.
Resolving server issues is of primary importance. You can see its problems by looking at the server's performance history. Using the Fetch and Render tool, Google's  Webmaster can also render your site pages rendered by Google.
11. Fine for bad links
Not all backlinks of the site have the same value. If you use risky, spam and outdated linking methods, Google will penalize you. In the first paragraph of Google's search console section, Google has explicitly described backlinks:
"Any kind of link created to deceive Google in search results violates Google's laws. This includes both backlinks and external links to your site."
Take the time to get quality backlinks so that you won't be penalized by Google and at the same time improve your site's ranking in search results. Our suggestions in this work are:
Replace invalid site links with hard and new links.

Put your website link on valuable websites.

Write quality content and share it on social media for the most part.

Read Avengring 's post to backlink methods.
12. Click rate changes
In recent years, Google has been paying more attention to user experience in how sites rank. To see the click-through rate (CTR) process, check out the Google Search Console reports from this section in the last 90 days.
If your website's bounce rate is high, then users are likely to click on your site but will not see the content they are looking for upon login. As a result, Google will give your site a lower rating based on this feedback.
If you experience a decrease in site CTR, check the following:
Is there a long time to load your site?

Have you added pop-ups to your site?

Have you changed the page title recently?
13. Recent Website Redesign
If you decide to change the design of your website, you will probably not be targeted at reducing site rank and traffic. Things that will help you in this case not to reduce site rankings are:
Make sure 301 redirects are applied correctly.

Check the backbone structure of the site links to work on the new website as well.

Make reports on criteria such as site rank and traffic before implementing the new website.
If site redesign comes with proper planning and attention to detail, instead of seeing its negative effects on SEO, you will see a good improvement on the website.
14. Technical issues
SEO is the basis for presenting site content. SEO measures that affect better content monitoring and indexing.
Search engines are becoming more sophisticated and as a result, SEO is changing. Some minor technical issues can have a huge impact on website rank and traffic.
SEO awareness helps you take better care of your website and keep it high.
15. Internal routing
Your website's navigation system helps users find out where to find information. The structure of the site should be such that its pages are at most two or three levels inland.
If site users have to click a lot to find what they are looking for, they will probably leave your site without seeing the information they want.
Search engines can drown out content that is deep in the site. This reduces the site's rank and content visibility.
Internal link optimization in addition to improving the site's SEO is also a part of customer retention strategies. Simplifying the internal links and site navigation system improves customer retention and increases the time users visit the site.
Help Google better understand the content of the site and understand what keywords each content is associated with using anchor texts.
16. Excessive pressure on the server
If your site's server is not ready to handle too much traffic, it will probably run into overload and will crash.
Websites hosted on shared servers are more likely to come under such conditions. Because another website on the same server may use all of its resources and make the entire server and sites parked on it certainly.
Many hosting companies will cut your website if your bandwidth is exceeded. This is most likely the case when your website is very popular. If your site has a certain amount of traffic, you are likely to lose your rank.
17. Meta information
Meta information or meta tags are used to inform search engines of the information your site provides. One of the most influential meta tags on a site is the title tag or page title.
Other types of meta tags that directly or indirectly influence SEO can include meta-discrimination and header tags.
Be consistent in providing metadata and have a specific policy. For example, it is advisable to update this content in meta-discrimination by changing the date of publication of content on the site.
Avoid repetitive meta tags, as well as nonsense phrases like home. The title of the site pages should be better written and have relevant keywords.
If you use the same titles in the page headings, you will not only confuse users but also lose the chance to rank high in search results.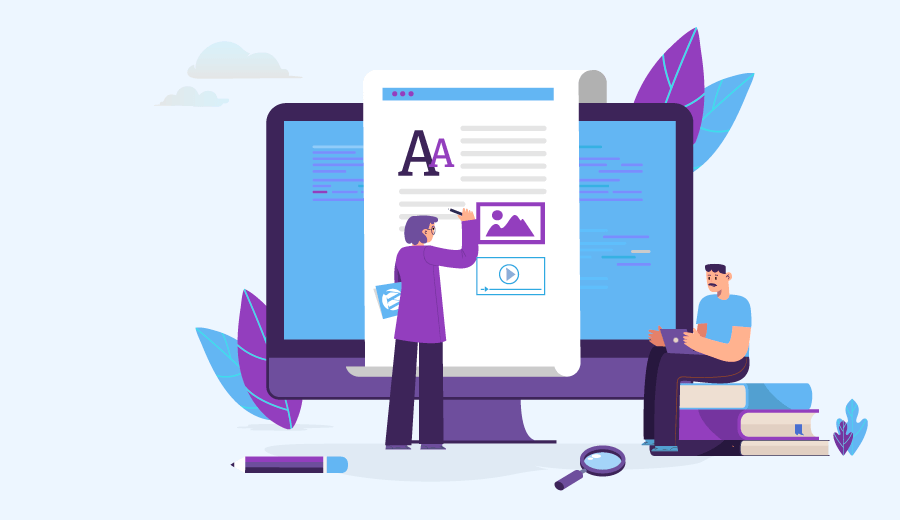 18. Source of traffic
Site traffic does not only include the number of visits, and other information such as the number of clicks and time spent on pages can also be extracted. Site traffic can have many different sources, the most important of which are:
Traffic caused by email marketing

Referral traffic

Direct traffic

Natural traffic

Adwords traffic

Social Networks
But which of this traffic is best? The correct answer to this traffic question is to generate the highest participation rate, the lowest bounce rate, and the highest conversion rate.
Direct traffic means traffic where the user directly writes the URL of the site to the load address and enters the site. This type of traffic does not affect ranking, but is important for the following reasons:
Users will come back to your site again because they know your site and your products.

Your brand is recognized as one of the best in its domain, so users will come back to your site.

Direct traffic is not affected by social networks and Google changes and hence is an independent source.
You can check site traffic using Google Analytics. If you want to increase direct site traffic, your brand name needs to be remembered.
Constantly generate content on the site and show them that you are an expert brand in your area of ​​expertise.
19. Time to visit the site
Users influence the ranking of the site in search results. We don't know how Google evaluates this parameter. But you can use Google Analytics to see the traffic and time spent by users on the site.
These factors are straightforward ranking parameters, but they can provide information about the user experience on the site.
20. Duplicate content
Google defines the same content that exists between multiple addresses from one or more sites as a duplicate content. This has not always been a deception of Google and does not always reduce the site rank.
But if the content of your site is copied and is aimed at deceiving Google's algorithms, Google will find the site and reduce its ranking.
In this case, the site's rankings will drop sharply and in the worst-case scenario, Google's index and search results will be removed.
Conclusion
There is no shortcut to increasing site traffic and ranking it in search results. Don't waste your time and money on futile strategies and avoid the negative consequences of such actions.
Instead, keep up to date with the latest Google updates and keep your website up to date with the best SEO solutions. As a result, your website will get the most hits through search results and your business will succeed.