Preface
What is the Google Pigeon Algorithm? And how is doing the Google algorithm update with the pigeon algorithm? The pigeon algorithm beginning at 20 August 2013 was launched. This algorithm has had one of the biggest impacts on local Google searches so far. This update was first made by the magazine Search Engine Land It was identified and Google itself obtained credible information at the time. In this article, we want to explain the response against; What is the Google Pigeon Algorithm? And how is doing the Google algorithm update with the pigeon algorithm? And how you deal with google pigeon algorithm.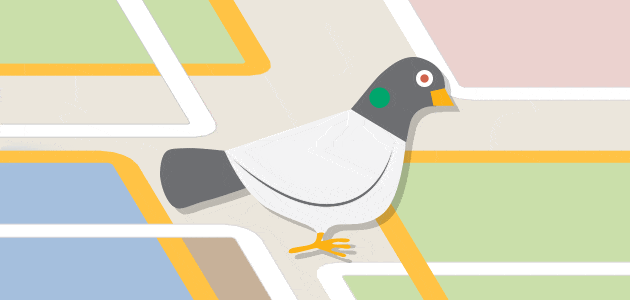 Avenger IT Next Generation suggestion: For more information read these articles please click here
What is the Google Pigeon Algorithm?
The pigeon algorithm was designed to relate Google's local search algorithm to its web search algorithm and make rankings based on user distance to places. Since the introduction of this algorithm to date, there have been changes to Google's location display SERP (Google results page) created. Nowadays, Google search results are displayed as a list of three specific places at the top of search results.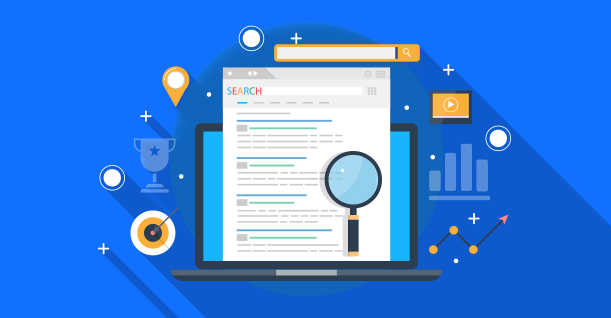 Symptoms of pigeon algorithm
Here's a look at the changes made by running the pigeon algorithm.:
One of their main goals in implementing this algorithm is to establish a direct link between local search results and the web, according to an official Google statement. The result of this algorithm is that Google pays more attention to the signals coming from businesses and gives them more importance in search results.
Google launched the update to improve search results for users. In this algorithm, places that are closest to the user are shown in the search results. For example, if you search for " pizza in Paris" you will probably see three of the pizzas near you.
Results of Google algorithm
Various experiments have shown that spatial dimension is not only involved, and other factors are also relevant in ranking places.
Nowadays, Google has done a lot of testing to show users the best results. Mobile has helped, too, as mobile devices provide a more accurate location to Google.
One of the most notable results of the pigeon algorithm was the change in the number of locations displayed by Google. Before launching this update, Google displays a list of 7 places for search terms related to locations. In 2015 after the establishment of the update took a bit this list to 10 the number reached. But that number has been gradually reduced, and for a long time, this list has been shown in triplicate. This decrease in the number of locations has left many businesses missing out on their search results.
With the advent of the pigeon algorithm, many businesses have begun to engage in extravagant activities to make use of Google's weaknesses in displaying their business name in Google's location results. One of the puzzling aspects of the pigeonhole algorithm, which is still not fully resolved, is the separation of real businesses from its untrue types. People are trying to make themselves uncommon in Google results by changing their name to Google Places.
Business control based on pigeon algorithm
The pigeon's algorithm operates on factors that most webmasters have no control over. For example, business owners have no control over Google's chosen radius for displaying relevant locations. If you have the best restaurant in east Paris, you have no chance of appearing on the individual search results page located in the west of Paris. Apart from these, some parameters can be managed to fit into the pigeon algorithm.:
Emphasis on Natural Signals: Smart Linking, Attractive Content Release, and Increasing Authoritative Domain  They all influence the natural and local rank of your site.
Emphasize on location-based content: Produce videos, photos, and text that are relevant to your location and boost your presence in local searches.
Emphasis on Local SEO Basics(On-page SEO): Competition for List of Tri-Cities, Depends on Observing SEO  Has a location. Promoting services, removing duplicate content, gaining positive reviews and many more on On-page SEO  Affect the site. Big brands should pay particular attention to this. Re-checking all the parameters can result in you being re-featured in local search results.
Spam excerpt: When Google is not able to evaluate its features, it relies on reports. Read Google's guide to this and then report abuse to other websites and businesses. Google doesn't always act on reports, but it does try to prevent a spammer from using it. Be careful not to spy on your competitors and only report spammers.
Effect of updating Google Pigeon(google algorithm update)
Suppose you are looking for a restaurant near Google search, the result of your search does not include hotels located 100-500 meters from your location. With Google Pigeon, such a scenario will be ignored because its algorithm is dedicated to local businesses. Thus, Google will first display the local lists.
It's not just about restaurants. These are all local businesses, from hairpins to books to furniture. Google Pigeon Update will help you perform an effective search by consuming less time, with accurate and subjective results.
Many websites for local customers will benefit from this update. The updates will also benefit global brands, whether a clothing brand or a car brand, which will eventually target local customers. For example, when you search on Google-Benz on Google-Benz, showrooms, and service centers nearby are displayed in the results.
With Google Local Listing and Pigeon Update, the operation of Google Maps will also be changed. It will become more local rather than giving localized searches. Google Maps will play a crucial role in Google searches with the activation of Google Pigeon.
So, next time, when your search results are more local, remember that it's thanks to Google Pigeon Update.
Other facts about the pigeon algorithm
Google's Pigeon algorithm was first implemented in the United States but eventually reached the United Kingdom, Canada, and Australia by December 22, 2014.
The experts SEO, dove algorithm, Google's biggest update from 2012 onwards have been.
Eight  parameters to do before the arrival of Google Pigeon
Take advantage of the Google universe
Create a Google MyBusiness page and feed it actively to make it your business card: Google loves all the information it contains and you may be honored to post it in the Knowledge Graph.
Boost your popularity
Solicit your customers to post reviews on your services or products directly on the MyBusiness page. Opinions are very important. This reassures Google because trust is the most important factor for positioning a company in Local SEO. Trust has always been at the heart of the search engine and its algorithm.
Do not forget your basics
As before, register your site in the local web directories. The latter has, it seems, benefited from the update Pigeon. The example of the American site Yelp is blatant: the latter would have been positively impacted in the United States, positioning itself as the reference in local searches on mobile.
Do like the mussel on his rock!
Based on the weak point of Google: its avowed love for big sites with strong authority, the "  Barnacle SEO  " is perfect for small businesses and small businesses. It consists of enjoying the popularity and notoriety of big sites to take advantage of their visibility. Create super optimized profiles on these sites that often appear at the top of the search results of local SEO: Tripadvisor, Linternaute, Cityvox, PagesJaunes( yellow pages), and many others, depending on your sector of activity.
Show yourself locally
Bet on quality geolocated content for your website. This will involve the creation of a store locator if necessary, with unique and differentiated contents, adapted to the targeted geographical area.
Viralize yourself
Social networks are not left out, so do not deprive yourself! This allows you to become known to a target audience locally, who will share your content in his area and you will make valuable backlinks if necessary.
Show yourself
Always use structured data to display relevant local information: phone, address, opening hours. The Google Structured Data Markup Helper tool lets you do it painlessly.
Capitalize on your brand
Branding locally, offline (Google loves brands!). This will multiply your brand searches and improve your clickthrough rate and, ultimately, increase the authority associated with your domain name.
conclusion
What is the Google Pigeon Algorithm?  and how is doing the google algorithm update with the pigeon algorithm? Pigeon algorithm refocuses the search results around the user and not the city in question thanks to these many local criteria.
The results that an individual will obtain by entering his request will depend among other things on his personality, his tastes, his previous visits, and finally, and especially the proximity of what he seeks with its current geographical location!
Thus, the more you see Google, the more it offers you results by your personality and your geolocation. The results it proposes, therefore, tend to be not only more personalized and more targeted, but also more serious and of better quality thanks to the priority posting of the trusted sites.