Preface of SEO Basics
Learn: the basics of site optimization
What is ranking in search results? what is SEO Basics? If you are one of the people who fail in search engine optimization and as a result of failing to find customers through the site, this is yours. The fundamentals of SEO are one of the most fundamental in the web, and without them, you can't hope to get a good rating in today's highly competitive environment.
SEO (acronym) stands for search engine optimization which means search engine optimization. SEO processes are designed to make it easier for users to access your site through search engine results. Your website will probably rank in the top ten pages of search results after a keyword. A successful SEO process will help your site reach as much of the Google homepage as possible, ideally Google homepage.
The SEO process can be very complex and engaging, but there are some basics you can use to increase your site's ranking in search results. These SEO basics should apply to any site from the smallest to the largest international sites.

The 10 basic principles of SEO are:
1.Understand your business model
SEO and site optimization will not help you without knowing your business model. You need to make very important decisions before starting any SEO project and defining achievable business goals. This is the case for small startups that are just starting, small businesses that are trying to redesign the site, and even large-cap companies.
First, identify your target market and customer. Choosing these two options will affect your site's keywords. Know your target market and get essential information about your target users. This information should include understanding the expectations and expectations of customers when purchasing your product.
Once you have this information and an understanding of the existing market, you can discover the relevant keywords and put them on your tabletop.
For example, if you are an Italian men's suit seller, the phrase "men's suit" may not direct the customers you want. Also, you are looking for users who are particularly interested in Italian products. So the key phrase suitable for your business will be "Italian Men's Suit".
2. Identify the appropriate keywords
This part of the SEO work is extremely important. Here you select the longer keywords that you believe users are searching for on the web. Your goal is to get your site to the top of the search result when users search for your chosen keywords.
You can choose the best keyword for your site using tools like Google Keyword Planner. You can also find related keywords.
Choosing the right keyword for your business is not the end of the story. From now on you have to constantly rank your site in search results. Keep in mind that the site's rating fluctuates over time and does not always remain stable. Choosing the right reaction to maintain the site position is also important.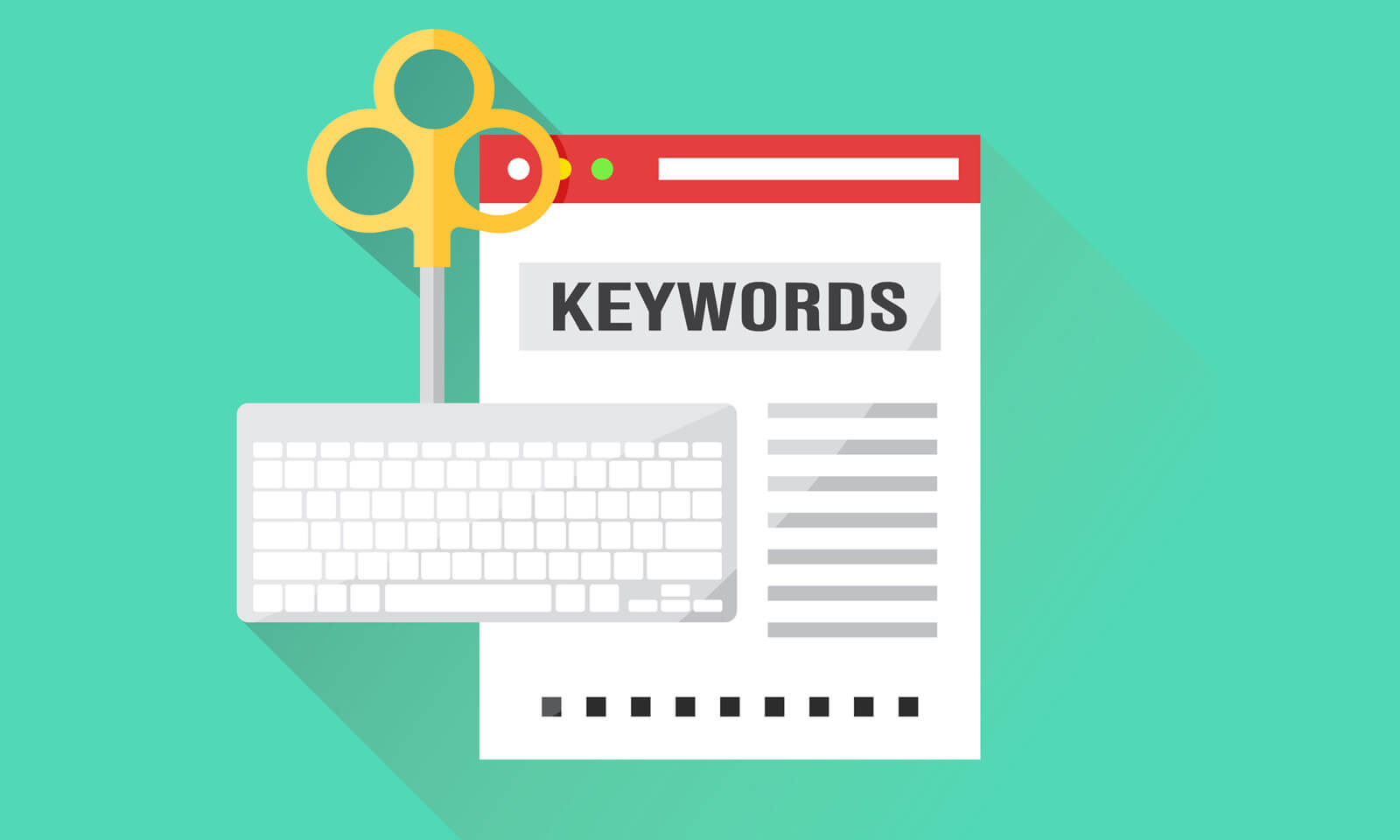 3. Monitor the site's ranking in keywords
Keeping your keyword rank is very important, as it will never remain constant. Ranking factors are constantly changing and just because you were on the front page last month is not a reason for the site's continued presence on this page.
You can monitor and track your site's average keyword rankings using tools such as Google's webmasters.
4. Publish quality content
Google gives sites with high-quality content a high rating, so you should write quality content in your blog.
There is a direct relationship between long content (over 2000 words) and the page rank associated with that content. Neil Patel, a world-renowned SEO expert, has emphasized that there is a significant relationship between the results of the Google homepage and the number of words used. He acknowledged that most of the early Google rankings belong to pages with more than 2000 words. He even suggested that users use very long content containing 3,000 words or more. This doesn't hurt and probably helps a lot to get a better ranking on that page.
So the next time you write something short in less than 500 words, reconsider and increase the amount of content if possible. Google is penalizing sites with too many pages but too little quality content.
5. Check out the On-page SEO of the site
Every page of your site must be under the proper SEO principles. Keep in mind that the overall site rankings are not purely SEO targeted and each site page should have the potential to be present in the search results.
Many parameters are effective in site SEO that you can learn on the SEO site page and increase your knowledge using relevant content. You can also start testing the SEO internally using tools like GTmetrix.
6. Improve the site speed
Today's Internet users are quickly accustomed to desktop and mobile. Given the demands of users to the extent that Google has listed the site's speed factor as one of the ranking parameters.
This becomes even more important if we know that:
Users of one site, if they wait too long to load the page, press the back button and select another site from the search results.

The speed of the site is directly related to the ranking parameters and also the slower site increases the bounce rate.
But how fast the user is satisfied. According to Google's Testmysite tool, the loading time of three seconds and less is an ideal value for sites. 3 to 4 seconds is a good time, but more than 4 seconds is worth thinking about sites.
The following solutions can help speed up the site:
Enable AMP on website

Use http2

Setting up a CDN
Techniques for speeding up the site are not limited to the above, and you can find other important solutions in this regard.
7. Don't use unapproved SEO tactics
Always use Google-approved SEO techniques to get a healthier ranking. Any method that seems to be SEO friendly will not work, because Google is the ultimate referee. It is Google that ultimately confirms that SEO techniques are healthy.
Beyond this, some SEO practices are not legal under Google's policy and will deal with infringing sites if Google does. Some of these SEO methods are:
Indiscriminate use of keywords: This is when you use excessive keywords in your content excessively.
Excessive advertising: Excessive advertising on site pages can cause problems. 

This reduces site speed and user experience.

Paid-Link Purchase: Backlinks from unrelated sites by paying money are illegal SEOs, and Google will be fined if it visits a website.

what is SEO Basics? OFF-page search engine optimization
8. Check out competing SEO sites
You are not the only business in your field of business and probably not one of its leaders. This increases the need to increase the cost and work on SEO. One way is to check out competitor's SEO sites.
By examining the competitors' SEO sites, you become familiar with their strengths and find the changes needed to reach the top positions. This means that you can get higher rankings in your site's keywords by using these positive changes to the site.
One of the competitors' SEO site tools is Moz's Open Site Explorer tool, which allows you to check the backlinks of competing sites.
9. Upload your photos correctly
Using the correct tags in the images will improve the site's SEO.
Unfortunately, many websites ignore this important SEO parameter and upload their photos without alternative text. Search engines cannot understand image content and their only means of understanding images are their Alt tags. They understand the subject matter by reading the content of this tag.
Using the right description of your photo gives you the chance to appear in Google image search and this will greatly help the site's overall SEO. It also helps Google better understand the content of the text in which the photo is located.
10. Optimize website design
It's 2020 now and no one is interested in viewing sites like they were twenty years ago.
Another important factor in ranking and SEO is a web design, as it affects the user experience, site performance, and information structure.
If your site does not have a proper navigation system, it will be difficult for users as well as search engines to rank in search results.
Do the following to create a well-designed site:
Keep the design simple and minimal.

Use good information structure

Empty spaces between blocks.

Use contrasting colors to get users' attention

Make your communication available

Use an efficient user guidance system

Prioritize the user experience.
When you take advantage of all of these factors on your site, your site design will be up to date with current users. As a result, your site's SEO is enhanced and you get a better ranking in search results.
Conclusion: Build an optimized website under SEO
If you are completely new to SEO and SEO, it will certainly be a little difficult to grasp all of the content and challenge you. But by reading Seo Avenger's posts as well as gaining experience in the field, you can hope to become a Seeker.
The most important thing is to prioritize site users because they will eventually use your services. SEO has many parameters and is constantly being upgraded. So keeping up to date is important.
If you do not have enough time to learn SEO and optimize your site, you can leave this to our team. To do so, simply contact us and submit your request.