preface
If you want to know what is Google's Penguin Algorithm and penalized by the penguin algorithm? The first must be known as Google Penguin tracks spam focusing on backlinks or low-quality external links. The aim is to improve the quality of Google search results.
Since its launch, it has affected pages that employ suspicious link building techniques as well as Black SEO: links from low-quality pages, irrelevant contents, texts in other languages, suspicious directories, or even links stored on so-called link farms.
Penguin has evolved to fight against what Google sees as bad practices, based on the construction of low-quality links.
When Google released the well overdue Penguin back in October of last year, we thought that it would bring faster running and more regularly and frequently updated refreshes to the algorithm. But the truth is, we have not seen an update to Penguin since early December – so for about three months now. Prior to that, it was over a year since we had a Penguin update.
Josh in a Google+ hangout asked John Mueller about that and John said :
At the moment, I don't think its [Google Penguin] is on a monthly schedule. So we're trying to get that to be more regular but at the moment, it's not something that is rolling out monthly.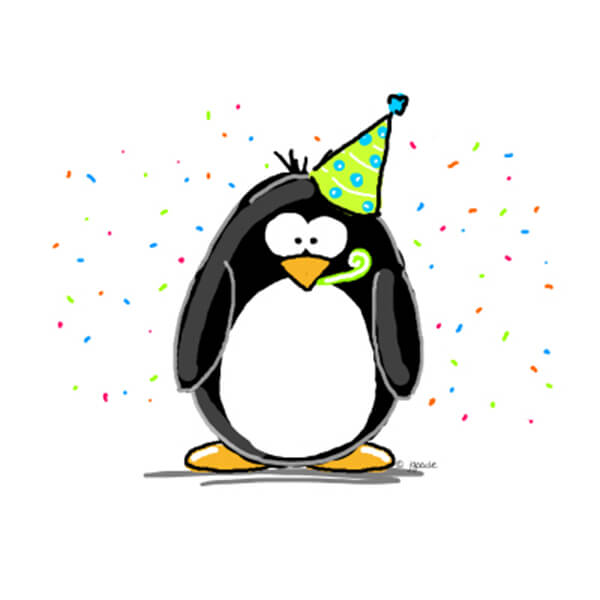 What is Google's Penguin Algorithm?
The Penguin Algorithm On April 24, 2012, Google Panda Algorithm continued to rank for websites with richer content. The result of Penguin's algorithm was to reduce the number of sites that had reached the top of the search results pages by manipulating links and using a lot of keywords.
The initial implementation of this algorithm had a significant impact on 3.1% of the search terms in English. Between 2012 and 2016, the Penguin Algorithm experienced 10 updates and was corrected in each case. Now that we're in 2017, this algorithm is part of Google's core.
Penguin Algorithm Targets
Penguin has targeted two cases:
Backlinks: Detecting or buying backlinks from inappropriate and unrelated sites to simulate high credibility and deceive Google for better rankings are among the goals of this algorithm. 

For example, an insurance company might want to deceive Google by filling out online forums with spam comments and referring these links to its site with the best insurance company Anchor Text. Google.

 

Or perhaps the company intends to simulate having high credibility on the Internet by purchasing backlinks from sites that are completely unrelated to insurance.

Extreme Use of Keyword Stuffing: This term is to fill a page with a myriad of specific keywords to get better search results.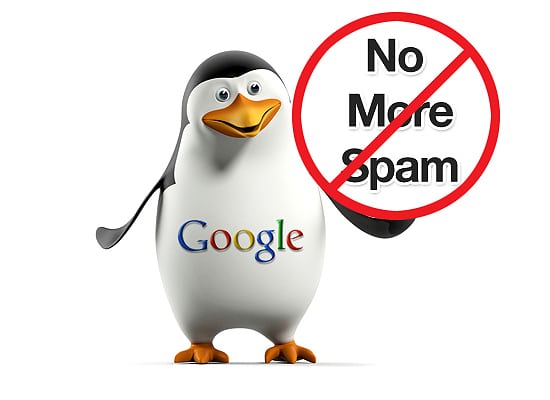 How do we know we're penalized by the Penguin Algorithm(the Penguin Algorithm penalties)?
First, it's important to understand the difference between abnormal linking penalties and being penalized by Google. In a nutshell, Penguin is a filter on Google's output that applies to all websites, but penalties are due to spam and a specific site.
Penalties may be due to users reporting that your site is spam. Other causes of penalties include Google's search for keywords where spam levels are high.
If your site is experiencing severe traffic jams during the implementation of the Penguin Algorithm and its Han update, it is likely to be affected by this filter. Make sure this traffic reduction is not due to special occasions such as Eid Nowruz, and if you do, check your backlinks.
How to deal with Penguin Algorithm? or How to get out of the Penguin algorithm?
In normal penalties, you need to first resolve the site issues and then submit a request to Google to review your site. But if you are penalized by the Penguin, you do not need these types of requests. Just solve any problems and wait for Google to remove your site from this filter in its remake. Solutions to exit this filter are:
Removing abnormal backlinks you have made by paying for money or other unusual ways.

Disavowal spam links that you have no control over

Review the content of the site to delete additional keywords from the pages where Keyword Stuffing is performed, as well as deleting pages that do not have a connection between the page title and the keywords used.
The Penguin algorithm was created to refine Google's overall algorithm and remove sites that rank highly for keywords and backlinks from the SERP. To avoid being trapped in the penguin filter, all the content you publish must be well-written and user-friendly, and your linking system to be completely natural.
Other Facts About Penguin Algorithm
Penguin was initially introduced as a separate filter in the search results presentation, but Google announced in September 2016 that the algorithm was part of the core of Google's ranking algorithm.
John Mueller, a senior Google official, said in a statement that Penguin's algorithm works in a way that abnormally high volume of backlinks to a particular page, and by seeing such a thing, it raises confidence in the entire domain. Loses. However, many SEO experts have acknowledged that after the fourth version of the algorithm came out, the severity of the algorithm was reduced and Google no longer filtered the entire domain for a problem page.
Conclusion
As Google said, every day we are exposed to all sorts of spam techniques, from using irrelevant keywords to link schemes that try to improve the ranking of sites. Penguin is a step beyond Google's battle against spam and Black Hat SEO. all updates in the algorithm helps Google become a lot more effective in detecting potential bad Black Hat SEO practices or suspicious link building practices.
Google's Penguin Algorithm Bans the following items:
an excess of links that point to the same keyword
unnatural increase of incoming irrelevant or low-quality links
it will also take into account low-quality content, spam, contents copied from other webs, etc.
Penguin used to update periodically through static updates: each update compiled and analyzed the links of the websites to arrange the SERPs accordingly. Each Penguin update meant having to wait to get our site back in position if it had been banned.
when we want to give yous A quick note on how manual and algorithmic penalty (Penguin) differ , we ought to say Whereas both manual link penalty and Penguin algorithm deal with unnatural links, the real difference is really in the sense that manual penalties are decided upon and levied by a human, whereas Penguin is purely a code that runs on your website and automatically works a penalty, if it's needed. Manual penalties are, obviously, one site at a time and could well result from a complaint made against your website by another, whereas the algorithm would scan websites 'attributes, compare them to what it considers correct, and then takes appropriate action. The big question – what does a webmaster have to benefit from by appreciating the differences between manual and algorithmic penalties? Also, how is an algorithmic penalty supposed to be tackled?